Cosmetic Bases
Create customised skincare with aromatherapy oils, extracts and actives
Our custom built mixing equipment ensures consistency, quality and freshness. We produce batches daily for freshness
Cosmetic Bases are plain skin and hair care bases that can be used with the addition of aromatherapy essential oils, carrier oils and plants extracts to produce sophisticated and tailored final products.
Home mixing to Spas and Brands
Our bases are available in a wide range of sizes and used by enthusiasts, Spas, Brands and Hotels from small to corporate.
Available from 100ml to 10,000 Litres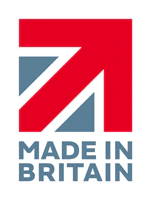 Harness our expertise in natural skincare
Our Cosmetic bases are produced using the finest natural ingredients and handcrafted for consistency.
Manufactured by Naturallythiking in the UK
Uniquely Naturallythinking are the only UK Aromatherapy company to produce Cosmetic Bases in-house, in the UK.
With our custom built mixing vessels, we can help supply your brand whether you need 1 litre or 10,000 litres.
Our batches are produced daily for freshness and availability.
See how easy it is to add extracts to cosmetic bases
Full technical documents for our bases are available under the technical section of each cosmetic base page.
All the information you will need to complete a CPSR and portal entry, including stability and Preservative Efficacy Testing Data.
View our Cosmetic Base range and start creating your customised cosmetic products