for use in our skincare products for efficacy and provenance
ORGANICALLY GROWN, HARVESTED AND GENTLY EXTRACTED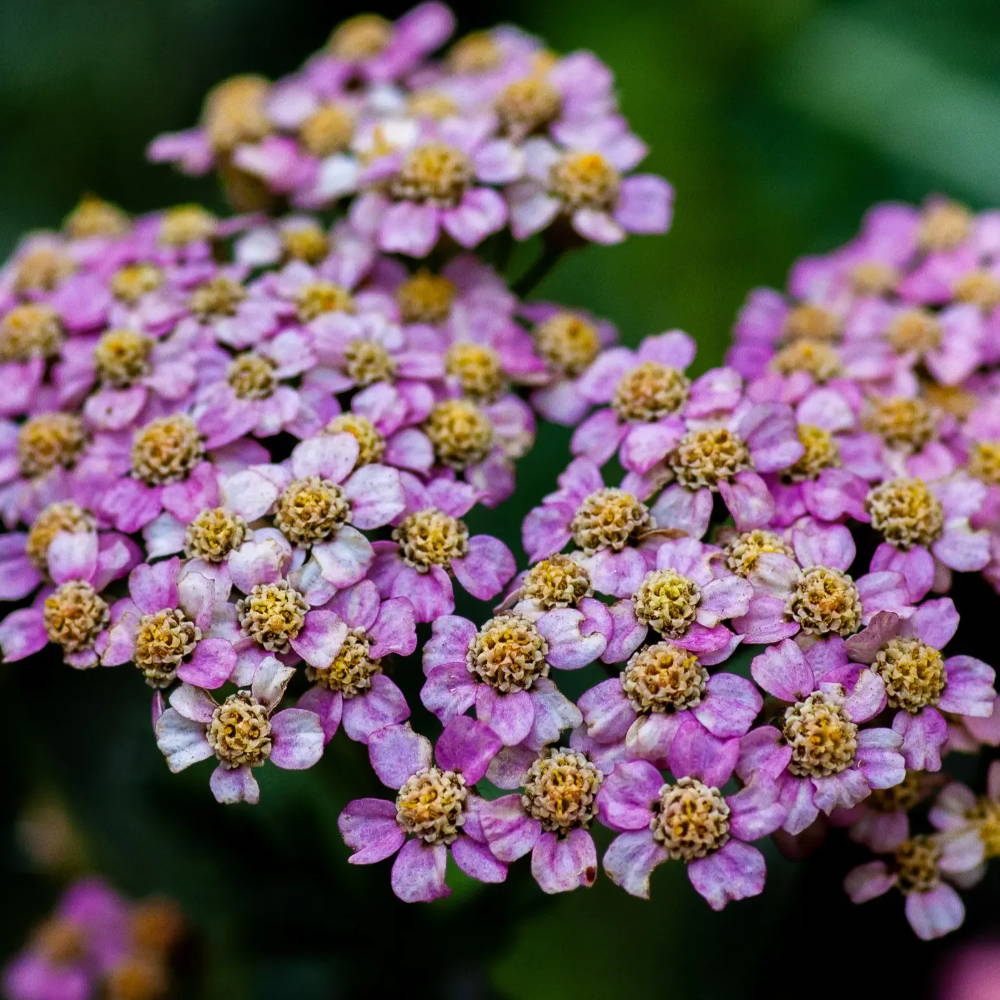 Achillea x millefolium is a hybrid species of flowers from the family Asteraceae, which includes daisies and other flowering plants. It is sometimes referred to as yarrow due to its resemblance to Achillea millefolium, though it has different characteristics. The plant can be identified by its fern-like greyish-green leaves
These flowers have been used for centuries in the treatment of various ailments, such as wounds, cuts, sores and skin irritations. It is believed that Achillea x millefolium has anti-inflammatory properties, which can help reduce swelling of the skin and soothe irritation.
Interestingly, Achillea x millefolium is actually closely related to Amaranthus cruentus, another species which belongs to the same family of flowering plants. Amaranthus cruentus is an annual herbaceous plant that is native to Central and South America. It is widely used in natural skincare products due to its antioxidant, antibacterial and anti-ageing properties.
Amaranthus cruentus can be found as an active ingredient in various skin care products. When applied topically, it can help reduce the appearance of wrinkles and other signs of ageing on the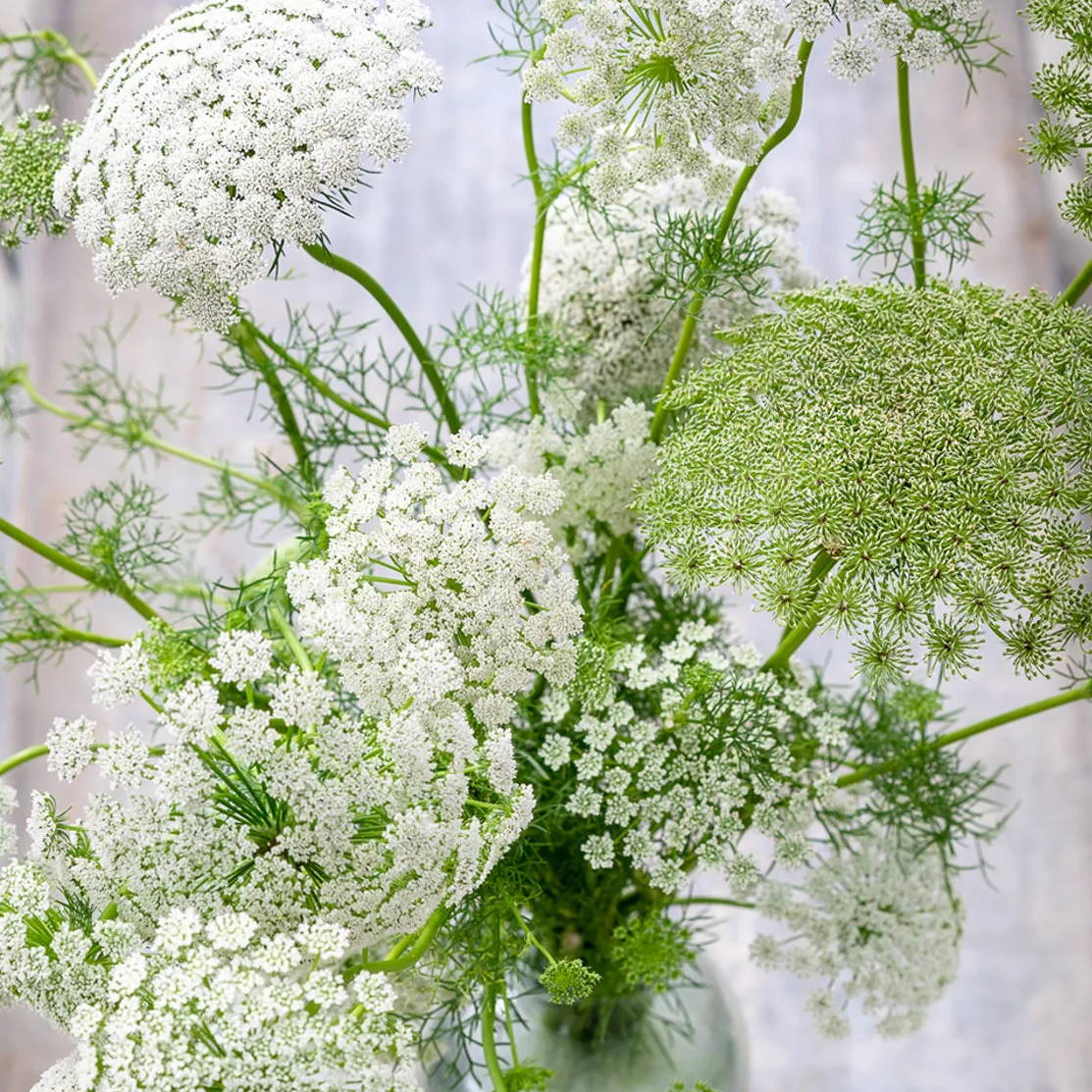 Ammi visnaga is a flowering plant from North Africa and the Mediterranean region. It has been used for centuries in traditional medicine, and its extract is becoming increasingly popular due to its potential skin-health benefits.
The plant may help reduce inflammation, protect the skin against environmental factors such as sun damage, and improve overall skin health. Its anti-inflammatory properties may be beneficial for treating acne, rosacea, eczema, and psoriasis. Ammi visnaga also contains antioxidants that can help protect against free radical damage caused by oxidation. Furthermore, it has antimicrobial effects which may be useful in fighting various forms of bacteria on the skin.
Research also suggests that it can improve circulation to the face, resulting in improved skin tone. For these reasons, Ammi visnaga is an increasingly popular ingredient in many skin care products and treatments. Its extract is often found in face creams, moisturizers, serums, and cleansers that are designed to improve the look and feel of the skin. It can also be taken orally or applied topically as a tincture or oil to achieve its various benefits.
Overall, Ammi visnaga has a wide range of potential health benefits for skin and should be considered as an important part of any skincare routine.
In addition to all these beneficial properties, Ammi visnaga may also have some anti-aging effects. Studies have shown that it can increase collagen production which helps to reduce the appearance of lines and wrinkles. It also contains compounds that act as natural skin exfoliants, which can help to remove dead skin cells and promote a clearer complexion. Plus, it has UV-protective properties to help protect against sun damage and keep skin looking young and healthy.
As you can see, Ammi visnaga is an incredibly versatile ingredient with a huge range of possible benefits for overall skin health. If you're looking for ways to maintain youthful looking skin or treat common problems such as acne or rosacea, adding Ammi visnaga into your skincare routine could be the perfect solution.