Plant Extracts
Plant extracts, naturally extracted for their potent skin feel, rejuvenation and conditioning properties
Our Natural Plant and Flower Extracts for skincare take the inspiration of nature, extracting the source of the plant to use in your cosmetic product, to help provide sensual beauty treatments with proven antioxidant properties when used between 0.2 and 1%. Many of our plant extracts are grown Organically at our Farm in Surrey.
Seaweed is an excellent source of Polyphenols and Iodine and is commonly found in anti-cellulite and obesity products
Seaweed is commonly found in products designed to reduce the effects of Sun Damage, promoting elasticity in the skin.
Seaweed extract is suitable for oil based formulations such as facial oils or can be combined in water based formulations with the addition of an emulsifier
Understanding Solubility of extracts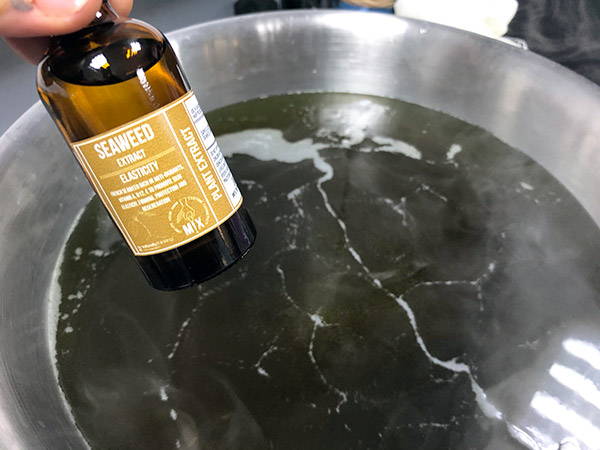 Our extracts are extracted in different mediums to make them easy to use in the cosmetic products you create. Our short guide helps to explain the solubility and what type of extract to use in your formulation.
Our range of plant extracts