Volunteer at our botanical extract farm, learn new skills, meet new friends and improve your well-being
Volunteers come to volunteer at the Farm for many reasons and this makes the Farm a vibrant place to be.
Many of Volunteers come to meet other people, being at the farm is a tranquil and relaxing place to get to know others in the freedom of outdoors.
The work is perfect for improving physical health and mental well-being. A combination of fresh air, working together and creating something beautiful is rewarding and fulfilling.
In the process you will learn new skills, confidence and interests.
Ionnis our Farm manager will help you get to know the farm and to introduce you to others, guiding you through the different aspects of the farm so you feel at home quickly.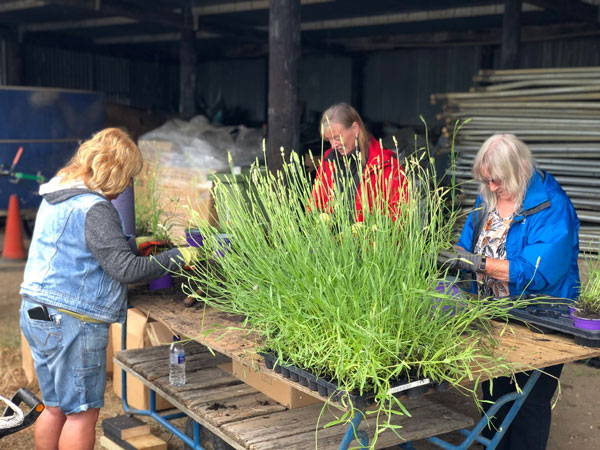 Our Volunteer Opportunities
We have roles for people of all ages, levels of physical ability and interest.
The volunteer roles include:
1) Growing and Plant maintenance. Growing and caring for our wide variety of plants and ensuring they are in their best growing conditions.
2) Harvesting. Helping to harvest the plants ready for distillation and processing into skincare oils and actives.
3) Distillation and Production. Help to distill, extract and bottle the extracts ready for inclusion into natural skincare products.
4) DIY and maintenance. Helping maintain buildings, tools and equipment on the farm.
Of course you can switch between the roles you are interested in and aren't limited to just one role. Many volunteers get involved in everything we do.
We would love you to join us at our Farm, please use the form below to get in touch.
Thanks for offering to volunteer, we will be in touch very soon!
This field is required
This field is required
This field is required
By submitting the form you consent to us contacting you by email or telephone. If you do not want to be contacted by a particular method, please leave blank. Your details will not be used for any marketing purposes.
Volunteering, Kids & Young People
With an ever changing world the importance of farming, conservation of wildlife habitats and and effective maintenance of our natural world have never been more important to our younger generation.
As we are a working farm, our general volunteering roles are currently not suitable for under 16's given the presence of farm machinery and the risks that this can pose to children.
We are however currently putting together some volunteer opportunities for young people to help out at the farm and gain valuable knowledge and experience. For younger children we hope to run family volunteer days where we can safely get the whole family involved.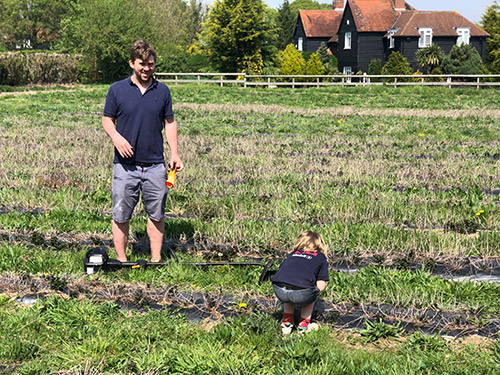 There are always seasonal variances due to growing season, however a typical timetable is:
Monday: Weeding and Propagating
Mornings: 10am - 12:30pm
Weeding out on the field
Afternoon: 1:30pm - 4:30pm
Tuesday: Mowing and Strimming
Morning: 9am - 1pm
Using the ride on mowers and strimmers to maintain the fields
Wednesday: Harvesting & Processing
Morning: 9am - 1pm
Afternoon: 2pm - 4:30pm
Thursday: Weeding & DIY
Morning 10am - 12:30pm: (Weeding)
Afternoon (DIY): 2pm - 4pm
Friday: Tidying, Weeding, Strimming, Mowing
Morning 9am - 12pm
Afternoon 1pm - 4pm
Our Farm is located in South Wallington on the borders of Carshalton, Wallington and Croydon. We have plenty of on site parking and we are just 20 minutes walk from Wallington Train Station.