available in dairy and vegan friendly versions
A TASTE OF HAPPINESS ON THE FARM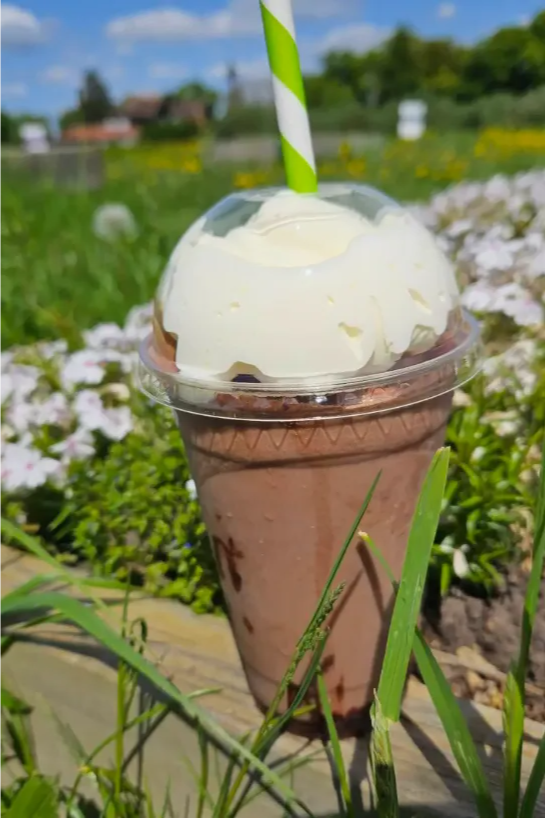 Luxuriously thick frappe's for deliciously thick and creamy ice cold treats.
Cookies and Cream frappe
With 12% real cookie crumb and paired with real Vanilla extract to create this evocative mix. Hydrogenated fat free and Approved by the Vegan society.
Chocolate frappe
A deliciously velvety frappe, with a rich mix of 10% Belgian chocolate. Our Chocolate frappe is Coeliac friendly and approved by the Vegetarian society.
Vanilla Bean Frappe
Made with Madagascan vanilla bean extract it is a favourite of everyone. Order with Oat Milk for a Vegan alternative
Caffe Frappe
Our Cafe frappe is dairy free and approved by the Vegan Society. The frappe is made with rich Brazillian coffee and a touch of West African cocoa for added flavour and depth. Available made with dairy milk or oat milk.
Our frappe's are available for drink in or take away £4

Allergens Info
Produced in a factory that handles soya, wheat and gluten (may contain traces of soya, wheat and gluten).