We grow the ingredients in our skincare products Organically at our Farms
Oak Tree Lavender Farm, Banstead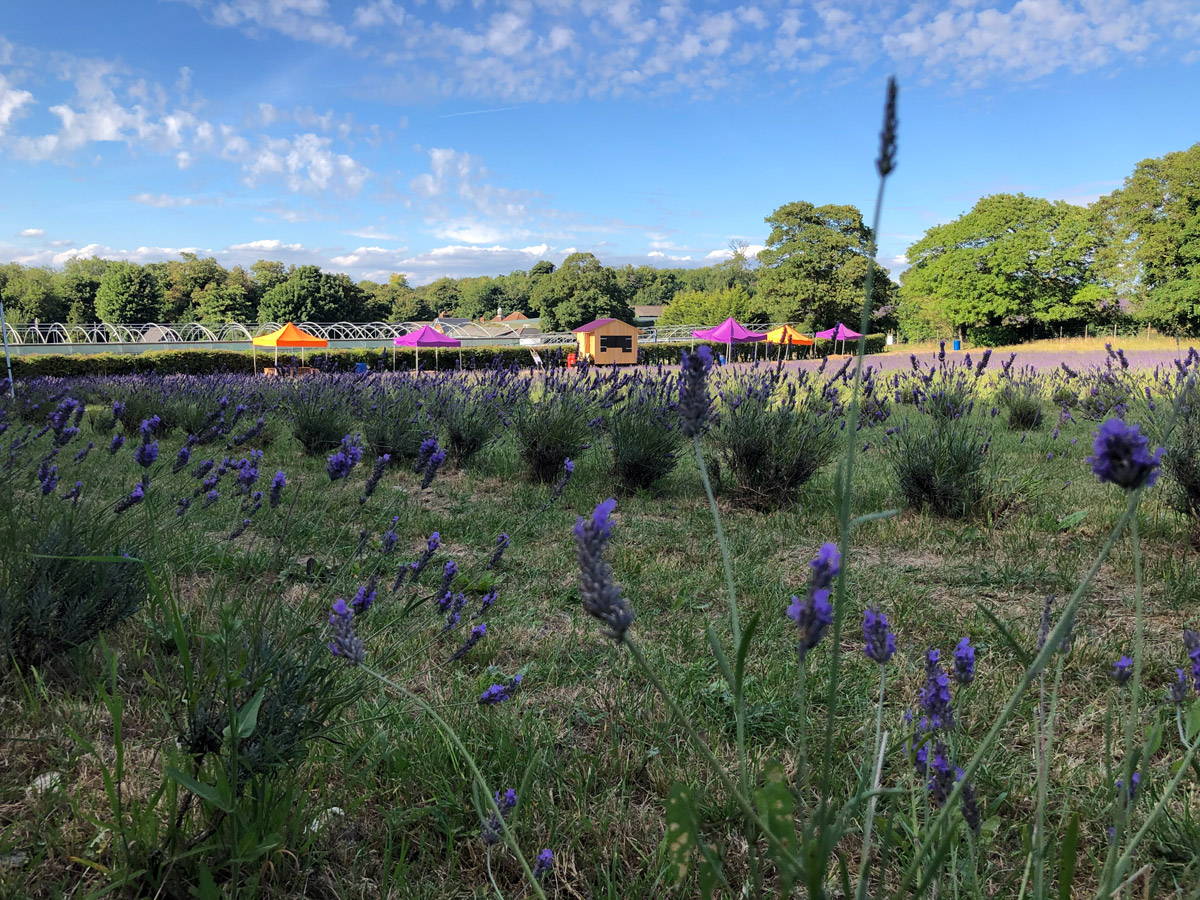 With 25 acres of Lavender, beautiful vistas and a wonderful natural trail. Oak Tree Lavender Farm provides the Lavender Oil for our skincare products
A total of 35 acres, sets a stunning backdrop to our Lavender Farm in Banstead.
Our Lavender is grown for our skincare products and for visitors to come and "Pick Your Own", being the only Pick Your Own Lavender farm in the South of England.
Planted on the Chalk face of the North Downs, the farm has the perfect soil types and growing conditions for fragrant, high quality Lavender.
Oak, Pine and Spruce Trees line the edges of the fields with beautiful vistas across to London to the North.
Our Lavender Farm is open to visitors during the Summer months, more details can be found here.
Naturallythinking
Oak Tree Lavender Farm
25 Croydon Lane
Banstead
SM7 3BE
Little Woodcote Estate Botanical Farm, Wallington
Lavender, Peppermint, Thyme, Sage, Rosemary, Chamomile, Saffron and over 100 different botanicals growing for skincare use
Little Woodcote Estate Farm is not only home to 15 glorious acres of Lavender, but also to our botanical extracts.
At the Farm we grow over 100 different plants for Botanical extracts for use in our skincare as well as Lavender, Peppermint, Thyme, Sage, Rosemary and Chamomile.
Our Little Woodcote Estate will be open to visitors from June 2022, more details to follow.
Naturallythinking
Little Woodcote Estate Botanical Farm
38A The Telegraph Track
Little Woodcote Estate
Wallington
SM6 0SH
Our Surrey Lavender Farms on Instagram
We believe in knowing where our skincare ingredients come from
We are passionate about what goes in our skincare, so we organically grow the botanicals that will be used in our skincare products, so we can control the purity and ensure they are 100% Natural.
Over 50 acres of Lavender, Peppermint, Chamomile, Rosemary, Basil, Sage and Thyme are planted with over 100 different botanical extracts growing that are used in our skincare products.