Cosmetic Product Safety Report (CPSR)
The quick and easy way to get your CPSR online
If you create a product to sell within Great Britain or the EU you will require a Cosmetic Product Safety Report (CPSR).
This is a document signed by a toxicologist to confirm your product is within the safety limits as set by the UK and the EU.
Provided you purchase all of your ingredients from Naturallythinking we can produce a CPSR for you*.
We offer an expediated and simple to use service, due to having all the information on the ingredients we sell and lots of historical data. We are afraid we cannot create CPSR's for products not made 100% with Naturallythinking ingredients.
This page has been updated January 1st, 2021 to represent changes due to the United Kingdom leaving the EU (Brexit).
Our CPSR's are valid for use in both the UK and EU and are written to current UK legislation (Schedule 34 Amendment of Regulation (EC) No 1223/2009 and related amendments of The Product Safety and Metrology etc. (Amendment etc.) (EU Exit) Regulations 2019) and to Regulation EC No. 1223/2009 of the European Parliament and the Council of 32 November 2009.
The qualifications of our toxicologist are recognised both in the UK and the EU.
Need Help with your Cosmetic Product obligations?
If you are planning to produce a cosmetic product in the UK or EU and aren't sure of your obligations, please follow the link below for an overview
---
Frequently asked questions
Order Your Cosmetic Product Safety Report
More about our Cosmetic Product Safety Report Service (CPSR)
Can I have multiple variations on one CPSR?
The new British Law (post Brexit) is quite specific (and is based upon the original EU Law that was equally as specific) that you cannot have multiple variations on one CPSR, thus the answer is No. Each product formulation requires a new CPSR
Can I add any ingredients that aren't from Naturallythinking?
All of the ingredients have to be supplied by Naturallythinking. We have a lot of data and testing on all of our ingredients and thus, this allows us to produce your CPSR quickly and accurately. There are only two exceptions, Sodium chloride (Salt) and Corn Starch in bath bombs. If you require other ingredients, we recommend Oxford Biosciences
Do I have to add Vitamin E?
If you have essential oils in your blend, then adding Vitamin E stops the essential oils oxidising and thus making your product go rancid. We insist that Vitamin E is added at a minimum of 0.2% in every formulation containing essential oils to pass IFRA guidelines. You can add either natural or synthetic Vitamin E and don't forget many of our bases already have Vitamin E added.
Are there any restrictions of essential oils?
There are restrictions and in common use, you will not exceed these levels. However two essentail oils are especially regulated under EU law (Rose and Ylang Ylang). The maximum level of Rose in leave on products is 0.006% and wash off 0.03. Ylang Ylang is a little less strict, please see the product page for more details.
What happens if my formulation exceeds safe limits?
We will lower the levels of the essential oils to the maximum permissable amount. For example of you had 1% Ylang Ylang in a leave on formulation then it would be lowered to 0.4%.

If you forget to add Vitamin E, we will add Vitamin E into your formulation and lower the percentage of the key ingredient in your formulation.
What if I want to change my CPSR in the future?
CPSR's are produced to current UK government regulations. CPSR's remain valid until there is either a change in UK government regulations or changes in you formulation / details.
All changes require you to submit and pay for a change via the "change my CPSR' option online. We are unable to make amendments to CPSR's more than 24 months old.
If you have previously had a CPSR produced by Naturallythinking to previous EU regulations that you would like changed to new UK regulations and laws we can do this for a reduced rate of £39.
Testing with water in your product
If your product contains water (excluding our Cosmetic Bases) then you will require a Preservative Efficacy Test (PET). This is a service we no longer offer (due to the costs of small scale testing). Oxford Biosciences offer an excellent service for PET Testing. Water includes Floral Waters, Witchazel and Aloe Vera Water.
When the UK leaves the EU
The United Kingdom has now left the EU as from January 1, 2021.
Our CPSR's are no longer valid for use within the EU and have been amended to the new UK Regulations (Schedule 34 Amendment of Regulation (EC) No 1223/2009 and related amendments of The Product Safety and Metrology etc. (Amendment etc.) (EU Exit) Regulations 2019).
How long does it take to produce a CPSR?
We aim to produce all CPSR's with 10 working days. If there are questions or problems in your original submission, this can increase the length of time, so please ensure your formulas add up to 100%, you have only used Naturallythinking ingredients and that you have heeded the guidance o
Luciano Molinaro our cosmetic toxicologist
Luciano Molinaro has been the toxicologist for Naturallythinking since 2016, producing CPSR's for both our customers and in-house.
Luciano has an MSC in Analytical Toxicology from Kings College London and BSC in Forensic Science & Investigative analysis from Kingston University
Download a copy of Luciano's qualifications and find out more
Have you Seen our Zero Waste Products?
Our Zero Waste products allow you to create a ready made product off of the Shelf. We do the blending and you purchase in 5 Litre Containers which you can then either sell directly to your customers or decant into your own packaging. You can obtain a CPSR for these product by selecting the option "My Product is made from a NT Base"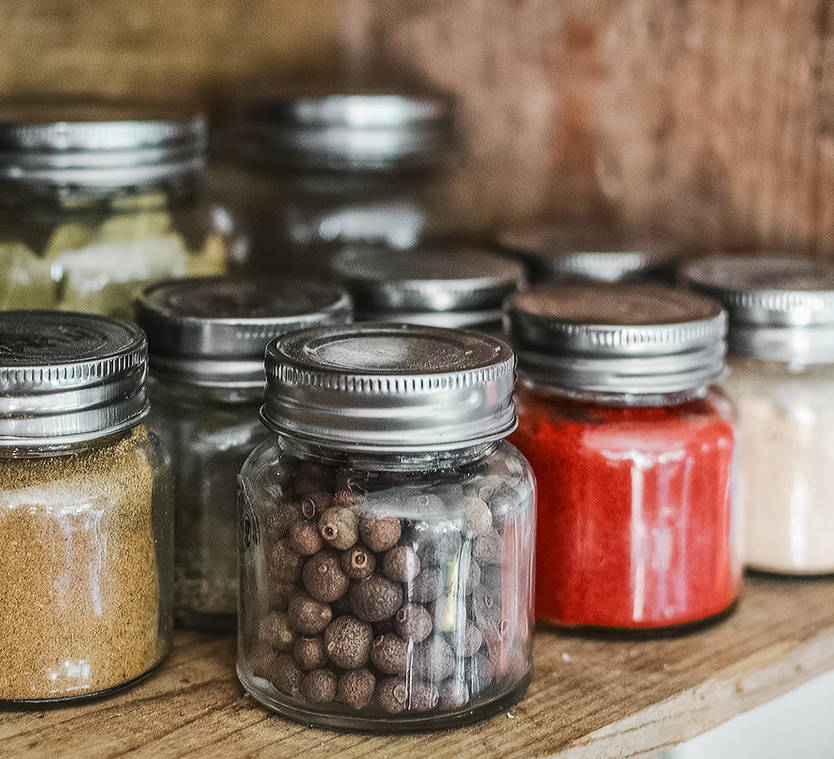 Skin Balm with 100% Natural Ingredients
---
Add a little (0.2%) Natural Vitamin E will give some antioxidant properties
---
A popular recipe for making a lovely Shea and Cocoa Butter skin Balm. Simply double boil the butters and oils. Blend whilst cooling and then pour into your favourite Jars
Ready to go Skincare Recipes