Clary Sage, Ylang Ylang and Lime Bath Oil 300ml
If this page is not allowing you to purchase on your mobile, please click here for a mobile friendly link to purchase
If this page is not allowing you to purchase on your mobile, please click here for a mobile friendly link to purchase
Set the mood for Valentines Day, with this beautiful aphrodisiac bath oil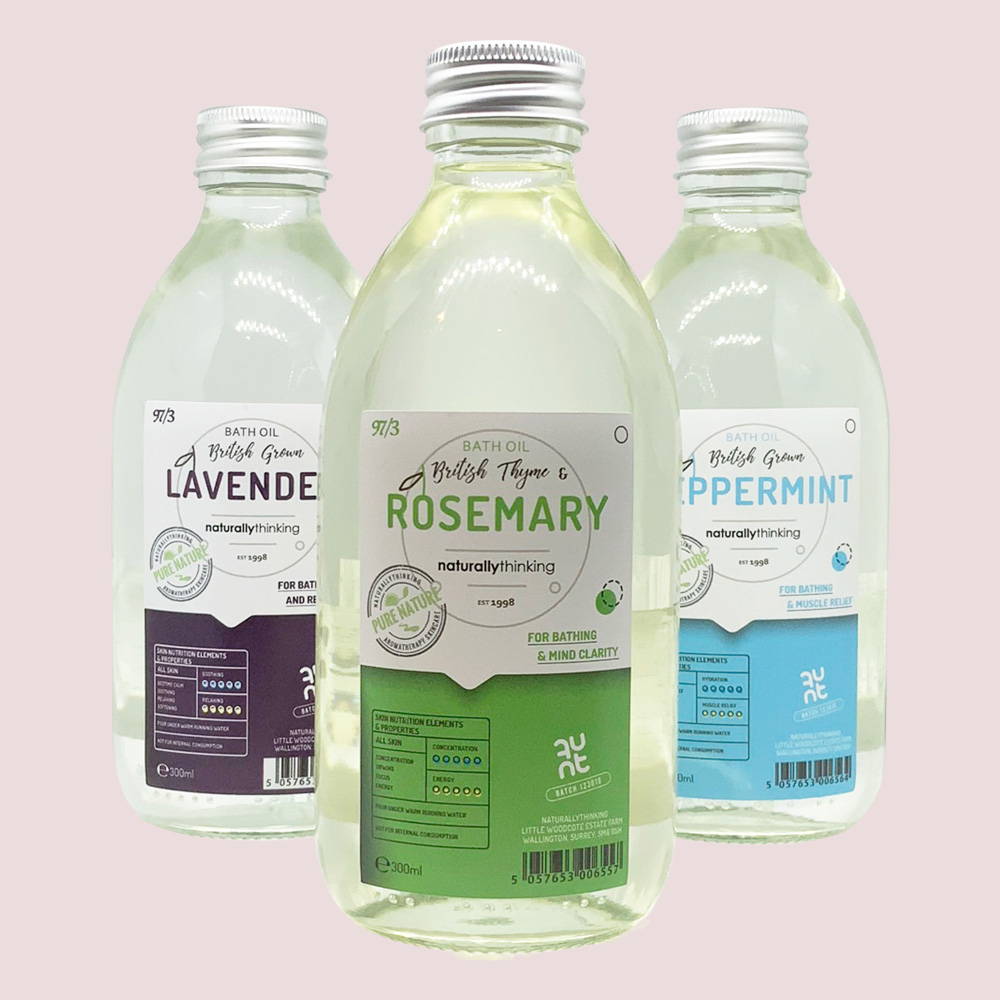 The sensual and self-indulgent aphrodisiac bath oil of Clary Sage, Ylang Ylang and Lime
We just love this bath oil. It is a self-indulgent feel good that will feel you with confidence and love.
Clary Sage is a traditional aphrodisiac, relieving tension and stress and combining exotic Ylang Ylang and uplifting Lime.
Help set the mood, or just find a little "me" time. A lovely Valentines Day gift.
Using the Bath Oil...
Pour the indulgent Bath Oil under running water and allow to disperse. Immerse yourself in the indulgent natural scent and aroma and let the natural oils repair and rejuvenate your skin.
In the Shower
Our Bath Oil can be used as a Shower Oil or a Body Oil. When used as a Shower Oil, wet skin under the Shower and smooth across your body. Allow your shower to gently wash off, a fine layer will be left on your skin that will leave your skin feeling soft and fragrant.
On your Body
Apply to dry skin and smooth across. Allow the oils to be fully absorbed by your skin before wearing clothes.
---
The Naturallythinking Bath Oil recipe
When it comes to Bath Oils we believe in keeping them beautifully natural. Our Bath Oils are all about the beauty of the aromatherapy oils that make the blend.
We use Fractionated Coconut oil as the base to our Bath Oil. Fractionated Coconut naturally has no scent (letting the scent of the essential oils flood out!), however uniquely for an oil, Fractionated Coconut is able to combine with water. This means we do not have to use any chemicals to make the Bath oil disperse in the water
About our Clary Sage Essential Oil
We use French Clary Sage which is rich in the natural components that help relieve tension and stress. Clary Sage helps rid yourself of inhibitions and brings a feeling of euphoria. Clary Sage helps balance the sebum in your skin, so especially useful for spot or blemish prone skin.
About our Ylang Ylang Essential Oil
We use a high grade Ylang Ylang Oil that is picked early in the morning, to give a sweet and pure scent. Ylang Ylang brings warmth and self indulgence as well as being beautifully floral, bringing the scent of the Spa to your bathroom.
About our Lime Essential Oil
Uplifting Lime brings a little kick to the bath oil and promotes positivity and happiness. Lime is traditionally used in aromatherapy to alleviate the symptoms of depression and anxiety.
Vitamin E
All of our Bath Oils are rich in Vitamin E. The Vitamin E not only ensures your Bath Oil remains fresh, it leaves your skin silky soft, with an antioxidant layer, helping to protect your skin from free radicals and environmental skin damage.
---
Ingredients
Please see the technical tab at the bottom of the page for full details of the ingredients in our Clary Sage, Ylang Ylang and Lime Bath Oil.
Clary Sage, Ylang Ylang & Lime Bath Oil
Scent:

Floral and Fruity, Aphrodisiac

Ingredients Grown:

Europe

Key Benefits:

Sensual, moisturising, aphrodisiac

Skin Type:

All Skin Types and useful on combination skin

Skin Properties:

Helps regulate sebum production in the skin
Clary Sage, Ylang Ylang and Lime Bath Oil 300ml Safety Data Sheet (SDS)

Clary Sage, Ylang Ylang and Lime Bath Oil 300ml The SDS can be downloaded by Clicking Here

Clary Sage, Ylang Ylang and Lime Bath Oil 300ml Technical Data Sheet (TDS)

Clary Sage, Ylang Ylang and Lime Bath Oil 300ml The TDS can be downloaded by Clicking Here

Clary Sage, Ylang Ylang and Lime Bath Oil 300ml Certificate of Analysis (COA)

Generate the certificate of analysis for your purchased product by entering your Batch Number which can be found on the packaging of your product.
Clary Sage, Ylang Ylang and Lime Bath Oil 300ml Allergens Declaration
Generate an allergens declaration for your purchase (essential oils only)