British Lavender Aromatherapy Bath Oil 300ml
Let the calm of our British Lavender transform your evening routine. Grown organically at our Surrey Hills Farm, its soothing and skin-softening properties are sure to provide you with a tranquil bath time experience perfect for winding down before bedtime!
This product qualifies for Free UK delivery
If this page is not allowing you to purchase on your mobile, please click here for a mobile friendly link to purchase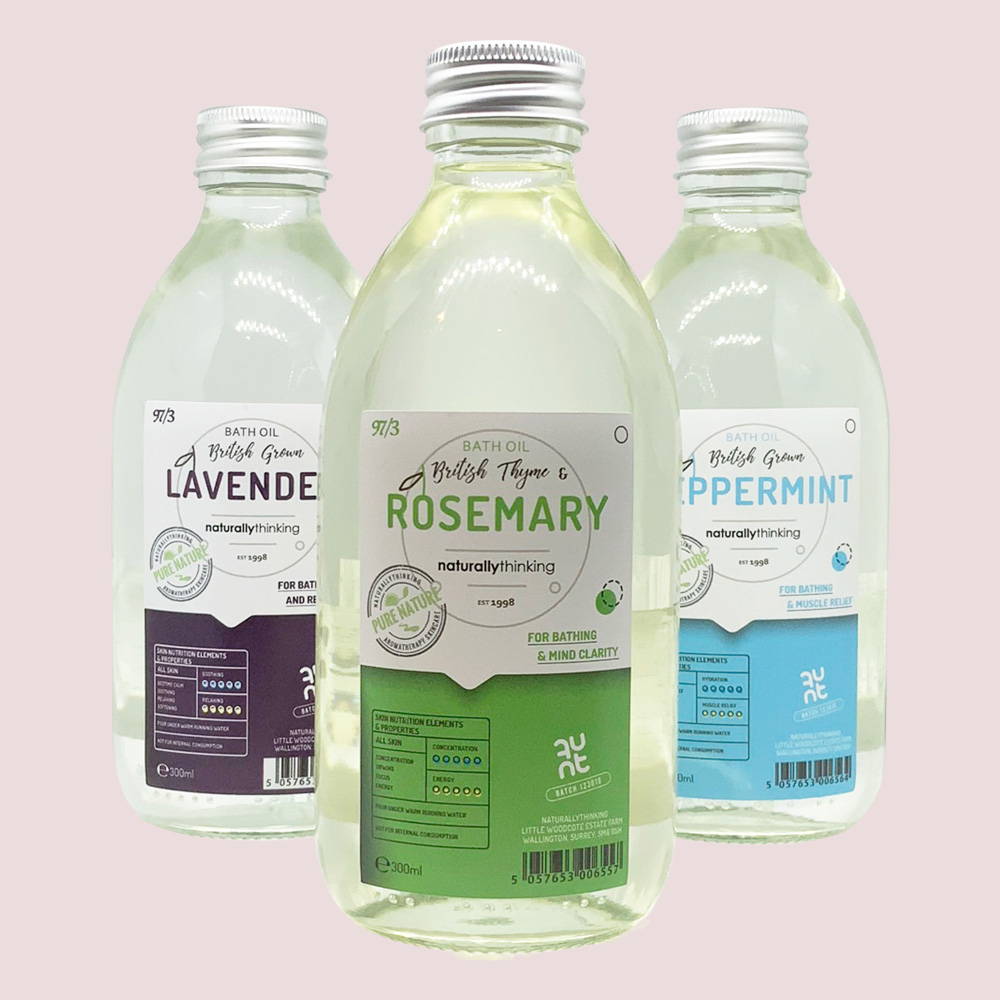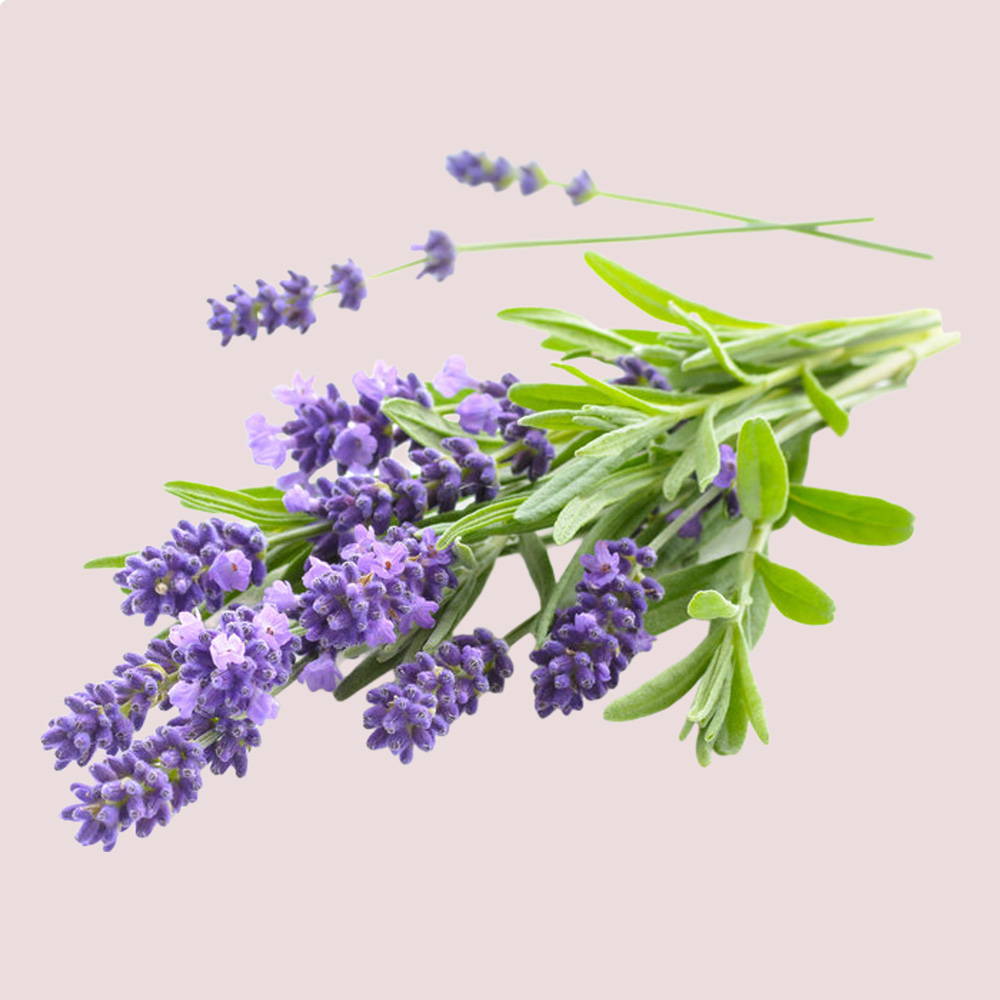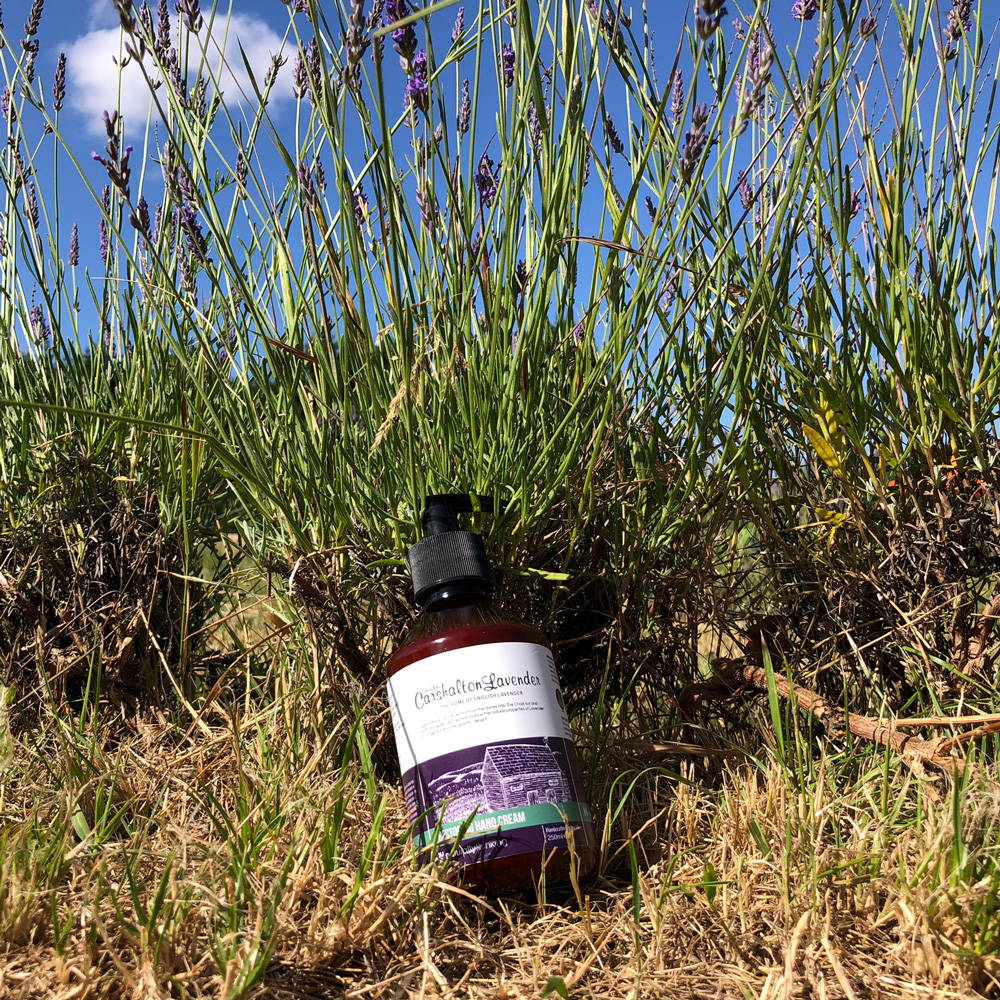 De-stress in Organic Lavender grown at our Farm and distilled on site for purity
Silky smooth and soothed skin with Organically grown Lavender from our Lavender Farm on the Surrey Hills.
De-stress your senses and let the calming scent of Lavender renew your body with our 100% natural and Vegan blend of dispersible bath oils.
Using the Bath Oil...
Pour the beautiful Bath Oil under running water and allow it to disperse. Immerse yourself in the lovely natural scent and aroma, and let the natural oils repair and rejuvenate your skin.
In the Shower
Our Bath Oil can be used as a Shower Oil or a Body Oil. When used as a Shower Oil, wet skin under the Shower and smooth across your body. Then, allow your shower oil to gently wash off. A fine layer will be left on your skin that will leave your skin feeling soft and fragrant.
On your Body
Apply to dry skin and smooth across. Allow the oils to be fully absorbed by your skin before wearing clothes.
---
The Naturallythinking Bath Oil recipe
We believe in keeping them beautifully natural when it comes to Bath Oils. So our Bath Oils are all about the beauty of the aromatherapy oils that make the blend.
We use Fractionated Coconut oil as the base for our Bath Oil. Fractionated Coconut naturally has no scent (letting the smell of the essential oils flood out!); however, uniquely for an oil, Fractionated Coconut can combine with water. This means we do not have to use any chemicals to make the Bath oil disperse in the water.
About our Lavender Essential Oil
Uniquely we grow our Lavender on the Chalk faces of the Surrey Hills. The soil is ideal for Lavender growing, and it imparts a beautifully rich Lavender scent.
We grow our Lavender Organically, and we harvest by hand. Our Lavender is distilled by ourselves within an hour of harvesting on-site in our dedicated Lavender still.
Vitamin E
All of our Bath Oils are rich in Vitamin E. Vitamin E not only ensures freshness but also leaves your skin silky soft. In addition, vitamin E leaves an antioxidant layer, helping to protect your skin from free radicals and environmental skin damage.
---
Ingredients
Please see the technical tab at the bottom of the page for full details of the ingredients in our Lavender Bath Oil.
British Lavender Bath Oil
Scent:

Herbaceous Lavender, Calming

Ingredients Grown:

England

Key Benefits:

Bedtime Bath

Skin Type:

Al Skin Types

Skin Properties:

Soothing for skin
British Lavender Aromatherapy Bath Oil 300ml Safety Data Sheet (SDS)

British Lavender Aromatherapy Bath Oil 300ml The SDS can be downloaded by Clicking Here

British Lavender Aromatherapy Bath Oil 300ml Technical Data Sheet (TDS)

British Lavender Aromatherapy Bath Oil 300ml The TDS can be downloaded by Clicking Here

British Lavender Aromatherapy Bath Oil 300ml Certificate of Analysis (COA)

Generate the certificate of analysis for your purchased product by entering your Batch Number which can be found on the packaging of your product.
British Lavender Aromatherapy Bath Oil 300ml Allergens Declaration
Generate an allergens declaration for your purchase (essential oils only)