Posted by Danny Stanzl on 22nd May 2022
With over 1/3 of the population reporting problems sleeping a good nights sleep can be the key to reducing stress in your life, being more productive with your days and simply enjoying your life more.
Aiding sleep with aromatherapy oils
Looking for a simple way to bring the benefits of lavender into your bedroom? A lavender pillow spray is a great option!
Lavender has long been associated with sleep, and for good reason. The lavender plant contains compounds like linalool and linalyl acetate, which have calming effects on the central nervous system. This makes lavender a great natural option for promoting better sleep.
To make your own lavender pillow spray, simply combine lavender essential oil with water in a small spray bottle. Then spritz your pillow lightly before bedtime. Inhaling the lavender scent as you drift off to sleep can help you relax and get a good night's rest.
Sweet dreams!
Making your Lavender Pillow Spray for Sleep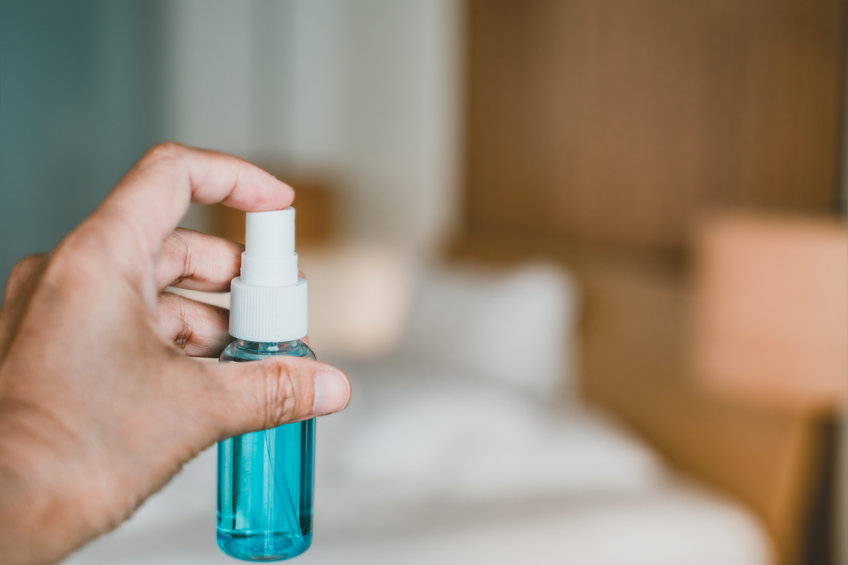 What you will need
0.5ml Lavender Essential Oil (The Lavender)
1ml Polysorbate 20 (Mixes Oil and Water)
1ml Dehydroacetic acid & Benzyl alcohol (A preservative, that makes your blend last)
97.5ml Water (Straight from your tap)
Blending instructions
Step 1: Mix your Lavender essential oil and Polysorbate.
Step 2: Mix your Water and (Dehydroacetic acid and Benzyl alcohol).
Step 3: Add your step 1 ingredients slowly to Step 2, gently stirring as you add.
Step 4: Bottle into your favourite packaging. Try to re-use packaging where you can to help save waste, if you do not have a bottle and spray, our 100ml Amber Veral and 28mm atomiser work perfectly and can be refilled and reused.
The Ingredients you will need to make your pillow spray
There are enough ingredients here to make around 20 x 100ml bottles of Pillow spray and still have some preservative and Polysorbate left over!