Posted by Danny Stanzl on 29th Jan 2023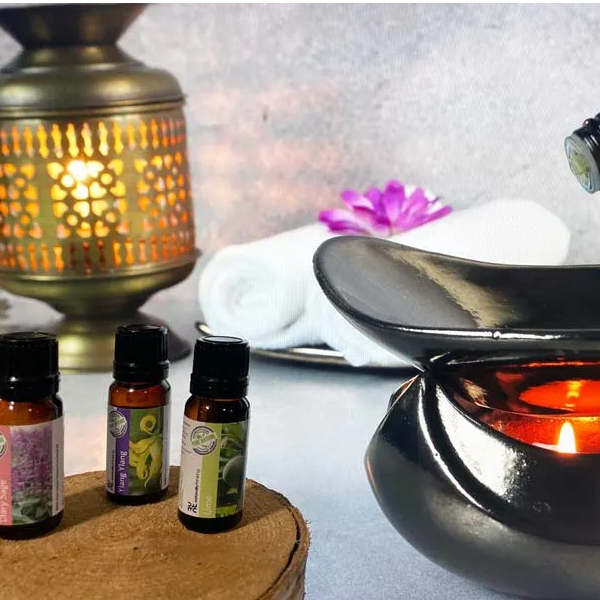 Creating the Valentines romance
Blend Clary Sage, Ylang Ylang and Lime together for the ultimate aphrodisiac
Using traditional essential oils you can create the perfect mood for your loved one. Ylang Ylang is a traditional aromatherapy aphrodisiac, whilst Clary Sage helps relive tension and inhibitions. A couple of drops of Lime keep the blend light and airy and ensure you stay awake and alert.
Place a few drops of the blend in an oil burner and fill your home with a sensual ambiance to get in the mood.
The perfect Valentines aphrodisiac in an oil burner
4 drops Ylang Ylang
4 drops Clary Sage
1 drop Lime
Keep your burner topped up and enjoy.
The Valentines Day Essentials
Giving the perfect Valentines Day Massage
Valentine's Day is just around the corner, and what better way to show your love than with a massage? Massages are not only relaxing, but they can also be incredibly romantic. But how do you make sure that you give the perfect massage for this special occasion? Read on for tips on how to make sure your Valentine's Day massage is one to remember.

Creating the right atmosphere is essential for setting up a romantic mood. Dim the lights in your room and use an aromatherapy oil diffuser to fill the air with our aphrodisiac scent of Clary Sage, Ylang Ylang and Lime. Choose gentle music that will add to the ambiance without being distracting. Make sure that both of you are comfortable; if you're going to be massaging your partner, make sure they have a soft surface to rest on like an ottoman or bedding. If they are going to be giving you a massage, make sure they have access to all of their tools (oils, lotions, etc.).
Before beginning your massage it's important to establish boundaries so that both of you feel safe and respected throughout the experience. Discuss things like who will be massaging whom and what kind of techniques and pressure level each person would prefer beforehand so there won't be any surprises during the actual massage session. It's also important to communicate throughout; ask questions about how something feels or if something needs more pressure or gentleness - this will ensure that both of you get exactly what you need out of it!
Enjoy Naturallythinking Sensual Massage Oil
Naturallythinking Massage oil, specially created to set the perfect mood. An aphrodisiac blend of Clary Sage, Ylang Ylang and Lime will help relax tension, and inhibition and calm body and mind, leaving both of you with a sense of well-being and positivity.
Enjoy and love the one you are with
Giving a Valentine's Day massage doesn't have to be complicated - follow these tips and you'll be well on your way! Remember that setting up an inviting atmosphere with dimmed lights and calming scents will help create a romantic mood. Establish boundaries beforehand so everyone feels safe while communicating throughout ensures that both get exactly what they need from their experience. With these simple steps in mind, your Valentine's Day massage will surely become one to remember!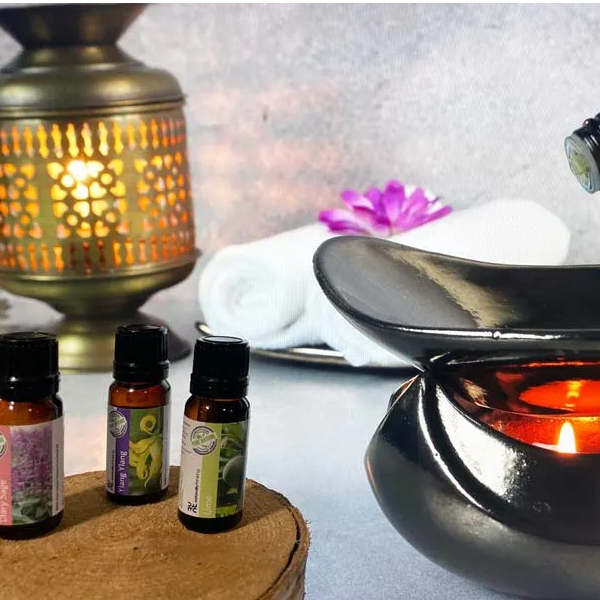 Valentines Day Gifts, Treats and Tips with Aromatherapy