Posted by Danny Stanzl on 9th Jul 2020
Oak Tree Farm Lavender is now Open. Come and visit us this weekend with Trails for the Kids and a Bar for the adults
We are a Baby Lavender Field
We are one of the youngest Lavender Fields in the UK as our field was only planted a few years ago.
This youth will give us some very special Lavender essential oil as it is at its finest during it's youth. The plants aren't quite as big as other Lavender fields in the area at the moment, but you can sit out and relax in the fields on our hay bale seating. Unlike Lavender fields, we have space in the field to sit, drink, relax and enjoy. We are Surrey's very own Lavender Secret Garden.
We have 4 acres of Lavender planted at the front field, with a further 20 acres planted across the rest of the Farm.
Our address is:
Naturallythinking,
Oak Tree Farm
25 Croydon Lane
Banstead
SM7 3BE
On arrival please follow the Lavender Farm signs that direct you through the Polytunnels up to the farm. We are working on improving this Polytunnel area during the summer. On the way up you will see the equipment we have used over the past 4 years to create the farm.
Entry is Free, but due to government contact tracing we need to take contact details on entry. You can do this with QR codes in the car park, or to speed up your experience please visit www.naturallythinking.com/oakct full details on the page.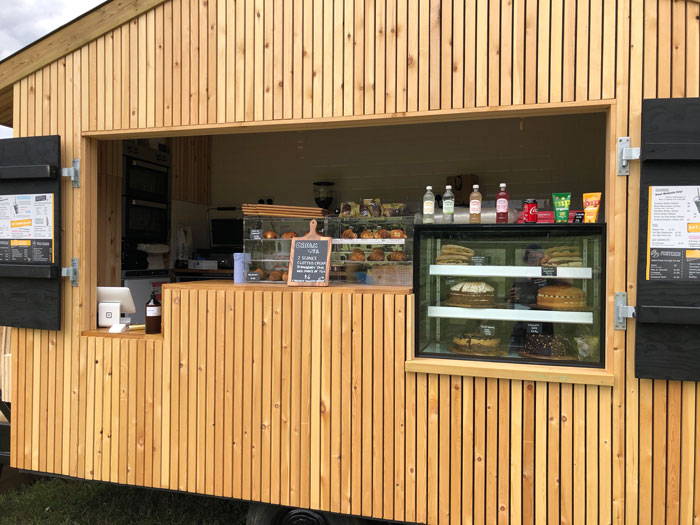 Coffee Tea, Milkshakes, Cakes, Cream Teas and for this weekend a licensed Bar
Our front field contains our Cafe. We freshly bake Croissants, Pain au Chocolat and Scones throughout the day and have a selection of Panini and Cakes.
Real Dairy Chocolate and Strawberry Ice Creams and Artisan Coffee's from James Gourmet Coffee (https://jamesgourmetcoffee.com/) as well as Tea, Herbal Tea and a selection of Soft Drinks.
Saturday 11th & Sunday 12th July we have a licensed Bar
This weekend we have a licensed Bar on the field, selling Prosecco, White & Red Wines and local Dorking Brewery Beer https://dorkingbrewery.com/
Upgrade your Cream Tea with our Cream Tea & Prosecco treat for just £9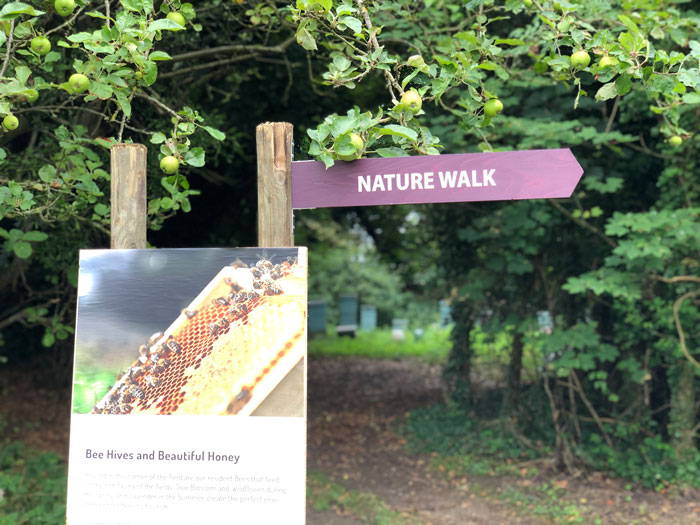 Things to do with the kids
Our Lavender field is perfect for the entire family. Set over 30 acres we have Lavender Field, Forest Trails and open grassland spaces. The front 4 acres is great for seating and letting your children free, whilst being able to see them in the fiels.
We have our Butterfly Trail where you can walk around with your little ones (or big ones!) and enjoy the nature. Count the butterflies and record them towards the Big Butterfly Count https://bigbutterflycount.butterfly-conservation.org/ We have printed sheets and stickers at our shop for all those that go on the trail.
We also have Joe's Bath Foam Lavender Trail which is lots of fun with the kids. Walk the Loop (about 1.3km) and read the boards for the clues for the trail. At the end your children will receive a Joe's Bedtime Bath Foam and be entered into our competition to Win a chance to design their own Bath Foam with us at our factory. Learn how Bath Foam is made, design their own scent and it will go on sale next year at the Farm. Joe's Bath Foam Lavender Trail cost £4 to enter and includes a 250ml Lavender Bath Foam.
... and finally
Every year the Banstead Christmas Tree is selected from our field. We have marked up 20 of the Trees at the field with numbers. Select the Tree you would like to see as the Banstead Christmas Tree this year and the most popular will be chosen.
A few of the most popular questions about visiting our Lavender Banstead Lavender Farm
We do have an open air Cafe on site selling Teas, Coffees, Panini, Toasties, Cakes and Pastries. However we do allow you to bring your own Picnic, but please do take your rubbish with you after as we have limited facilities for rubbish collection.
Can we eat and drink in the field?
Yes you can, we have wonderful hay bale seating areas across the field to enjoy the beauty of the field whilst relaxing with friends and family.
On selected weekends we do, this weekend (July 11 & 12 2020) will be a weekend where alcohol is available. We will have Proescco, White Wine, Red Wine, Peroni and local Dorking Brewery IPA.
Alcohol will be served on a challenge 25 basis and we reserve the right to refuse sale. You can drink and eat on our Lavender field, there are plenty of Straw Bale seating areas, however please keep to the front field only with alcohol and food and do not take alcohol on our trails.
We love dogs and are a dog friendly Lavender Farm, but please do keep your dog on a lead and clear up any mess.
Yes we do have parking at the front of the Farm, but please walk if you can to enjoy the nature of the area and to minimise our environmental impact.
Can I buy Lavender Products?
Yes you can, we have a selection of our Carshalton Lavender products on sale at the Farm. They have been made with the Lavender we grow by us.