We are an Aromatherapy Oil Supplier and Grower
We have been supplying Spas, Therapists and Brands with aromatherapy oils for over 20 years
We source our aromatherapy oils for purity, ethics, environment and quality from throughout the world. We have a unique relationship with growers that allows us to obtain the freshest harvests and finest quality direct from the growers themselves. By sourcing our aromatherapy oils direct we cut out the middle men, which not only ensures fresher aromatherapy oil supplies to yourself, but also we pass on the cost savings.
We are not only an aromatherapy oil suppliers, we also grow and distill essential oils
We have over 50 acres of land cultivated on the Surrey Hills for the production of essential oils. At our Little Woodcote Estate Farm we grow plants and herbs for essential oil production. These include Lavender, Peppermint, Sage, Rosemary and Thyme as well as over 100 different plants for herbal extracts. At our Oak Tree Farm we grow Lavender for essential oil production, as well as Pumpkin for carrier oil production. Our Cold Pressed Pumpkin Carrier oil has rich skin properties that we use in our own skincare products.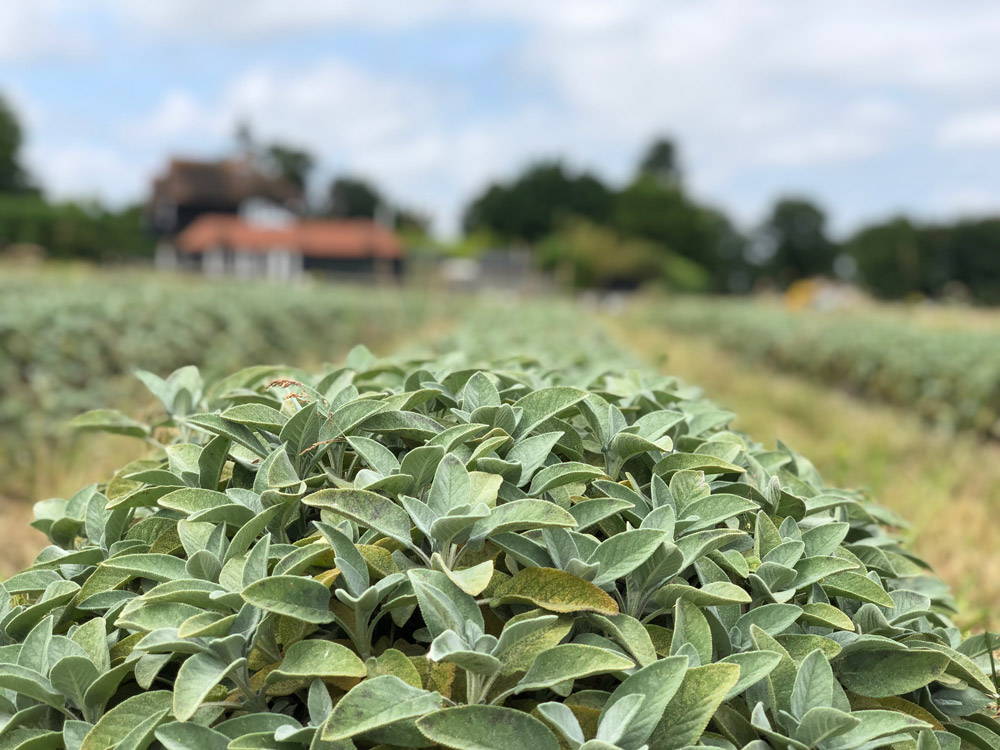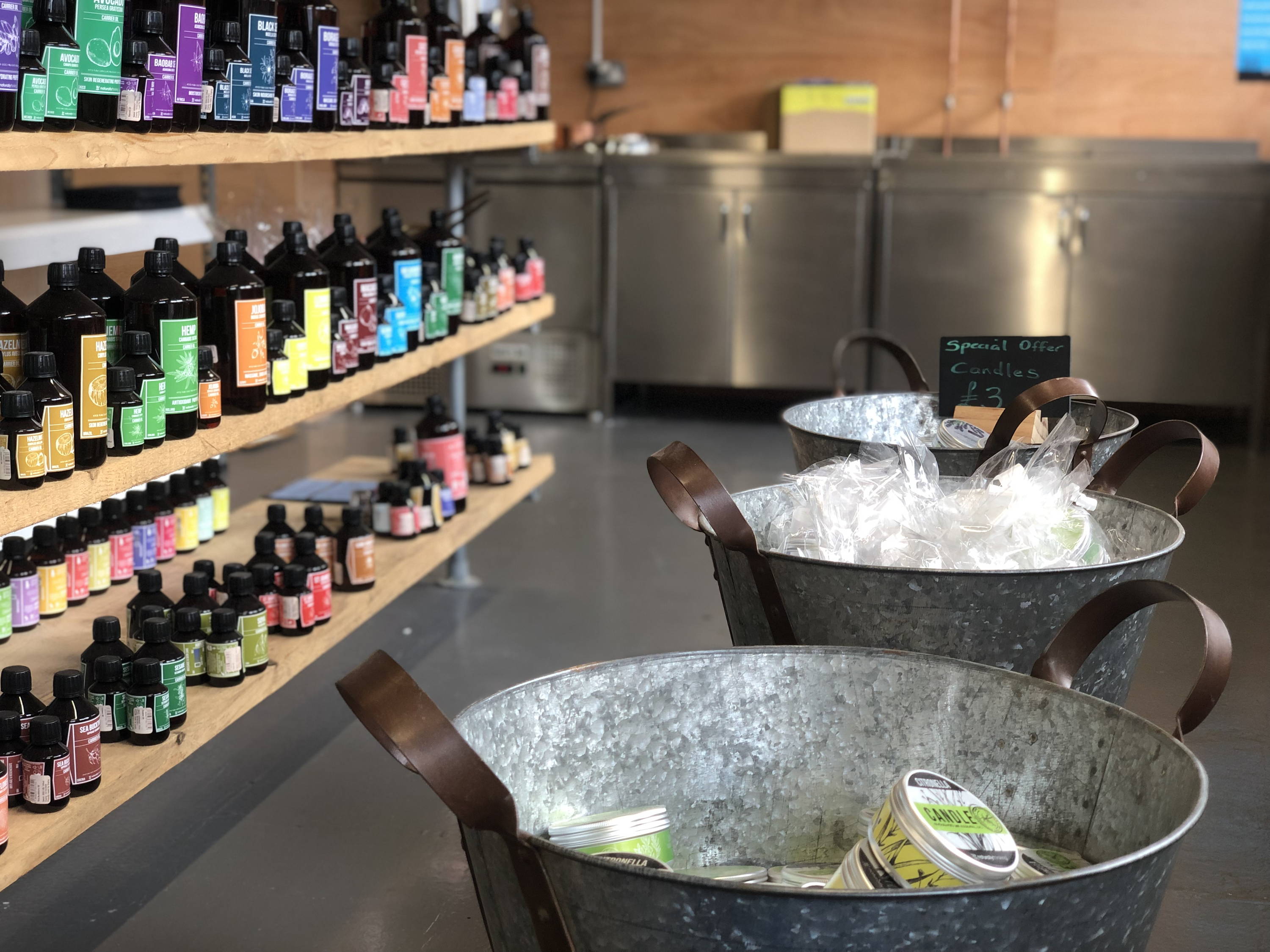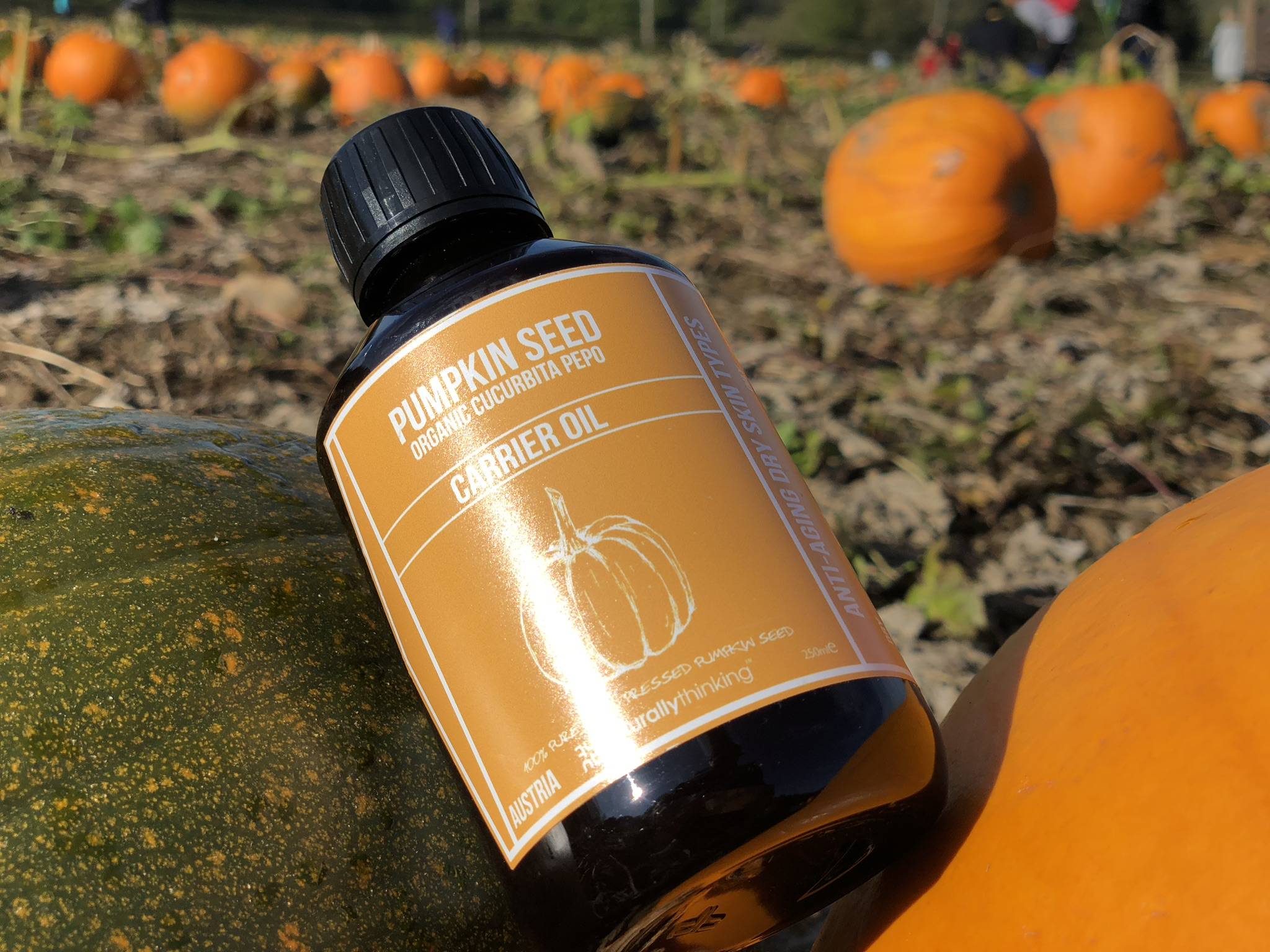 How to purchase your Aromatherapy Oil Supplies from Naturallythinking
Naturallythinking Aromatherapy Oil Supplies a list of our Essential Oils, Carrier Oils and Floral Waters
Below is a list of the aromatherapy suppliers (essential oils, carrier oils and floral waters) that we stock for next day delivery.
Benzoin Essential Oil
Bergamot Essential Oil
Black Pepper Essential Oil
Cade Essential Oil
Cajeput Essential Oil
Camphor Essential Oil
Carrot Seed Essential Oil
Cedarwood Essential Oil
Chamomile Blue Essential Oil
Chamomile Roman Essential Oil
Cinnamon Essential Oil
Citronella Essential Oil
Clary Sage Essential Oil
Clove Bud Essential Oil
Coriander Seed Essential Oil
Cumin Seed Essential Oil
Cypress Essential Oil
Dill Seed Essential Oil
Elemi Essential Oil
Eucalyptus Essential Oil
Fennel Essential Oil
Fir Needle Essential Oil
Frankincense Essential Oil
Geranium Bourbon Essential Oil
Geranium Essential Oil
Ginger Essential Oil
Grapefruit Essential Oil
Ho Leaf Essential Oil
Hyssop Essential Oil
Jasmine Absolute
Juniperberry Essential Oil
Lavender Essential Oil
Lavendin Essential Oil
Spike Lavender Essential Oil
Lemon Essential Oil
Lemongrass Essential Oil
Lime Essential Oil
Litsea Essential Oil
Mandarin Essential Oil
Marjoram Essential Oil
Melissa Essential Oil
Myrrh Essential Oil
Neroli Essential Oil
Niaouli Essential Oil
Nutmeg Essential Oil
Orange (Bitter) Essential Oil
Orange (Sweet) Essential Oil
Palmarosa Essential Oil
Patchouli Essential Oil
Peppermint Essential Oil
Petitgrain Essential Oil
Pimento Berry Essential Oil
Pine Needle Essential Oil
Ravensara Essential Oil
Rose Absolute
Rosemary Essential Oil
Rosewood Essential Oil
Sage Essential Oil
Sandalwood Amyris Essential Oil
Sandalwood Essential Oil
Spearmint Essential Oil
Tangerine Essential Oil
Tea Tree Essential Oil
Thyme Essential Oil
Vetivery Essential Oil
Violet Leaf Essential Oil
Ylang Ylang Essential Oil
Ylang Ylang Extra Essential Oil
Abyssinian Carrier Oil
Sweet Almond Carrier Oil
Andiroba Carrier Oil
Apricot Kernel Carrier Oil
Argan Carrier Oil
Avocado Carrier Oil
Boabab Seed Carrier Oil
Black Seed Carrier Oil
Borage Seed Carrier Oil
Buriti Carrier Oil
Calendula Carrier Oil
Camellia Seed Carrier Oil
Castor Carrier Oil
Cherry Kernel Carrier Oil
Coconut Carrier Oil
Cotton Seed Carrier Oil
Evening Primrose Carrier Oil
Flax Seed Carrier Oil
Grapeseed Carrier Oil
Hazelnut Carrier Oil
Hemp Carrier Oil
Jojoba Carrier Oil
Lemon Seed Carrier Oil
Macadamia Carrier Oil
Meadowfoam Carrier Oil
Morniga Carrier Oil
Neem Carrier Oil
Olive Carrier Oil
Peach Kernel Carrier Oil
Pomegranate Carrier Oil
Pumpkin Seed Carrier Oil
Rice Bran Carrier Oil
Rosehip Carrier Oil
Safflower Carrier Oil
Sea Buckthorn Carrier Oil
Sesame Carrier Oil
Soya Carrier Oil
St Johns Wort Carrier Oil
Sunflower Carrier Oil
Tamanu Carrier Oil
Wheatgerm Carrier Oil
Aloe Vera
Chamomile Floral Water
Geranium Floral Water
Juniperberry Floral Water
Lavender Floral Water
Manuka Honey Floral Water
Melissa Floral Water
Orange Floral Water
Peppermint Floral Water
Rose Floral Water
Rosemary Floral Water
Sage Floral Water
Tea Tree Floral Water
Witchazel Floral Water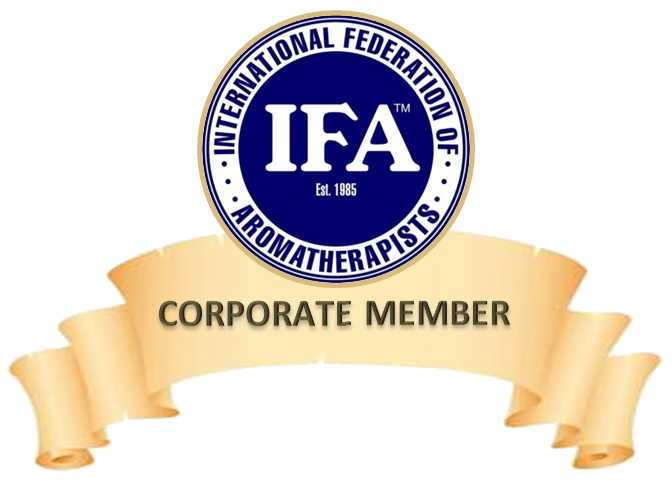 Members of the International Federation of Aromatherapists